Ash Wednesday is a Christian holy day that marks the beginning of the season of Lent, which is a period of fasting, repentance, and spiritual preparation leading up to Easter. In 2023, Ash Wednesday will fall on March 1.
The name "Ash Wednesday" comes from the practice of placing ashes on the forehead of Christians in the shape of a cross, as a sign of their mortality and need for repentance. The ashes used are typically made from the palms that were blessed on Palm Sunday of the previous year, which are burned and then mixed with holy water or oil.
The ashes symbolize several things, including penance and humility, as well as a reminder of our mortality and the need to turn away from sin and toward God. The cross shape of the ashes also represents the crucifixion of Jesus and the hope of resurrection.
During Ash Wednesday services, Christians often participate in a liturgy that includes the blessing and distribution of ashes, as well as prayers, Scripture readings, and hymns. Many also choose to observe a fast or give up certain pleasures or habits during the season of Lent, as a way of focusing their attention on spiritual matters and deepening their relationship with God.
Overall, Ash Wednesday is a significant holy day in the Christian calendar and an important reminder of the central themes of the faith, including repentance, humility, and the hope of resurrection.
Ash Wednesday: History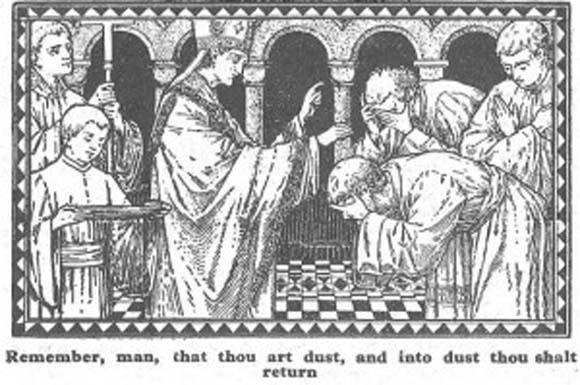 Prior It was the training in Rome for penitents and appalling delinquents to start their time of public retribution on the main day of Loaned.
It celebrated the groundwork for their reclamation to the holy observance of the Eucharist.
In those days they were sprinkled with cinders, wearing rough clothing, and obliged to stay separated until they were accommodated with the Christian people group on Maundy Thursday, the Thursday before Easter.
These systems were excused during the eighth to the 10th hundreds of years.
In present day perceptions, the start of the penitential time of Loaned was represented by putting cinders on the tops of the whole gathering.