After a long wait, the trailer of The Kerala Story has been released. This film is based on the incident of the disappearance of 32 thousand girls. The film is produced by Vipul Amrutlal Shah and directed by Sudipto Sen. Adah Sharma played the lead role in the film.
Disappearance of 32000 girls: Fact or fiction?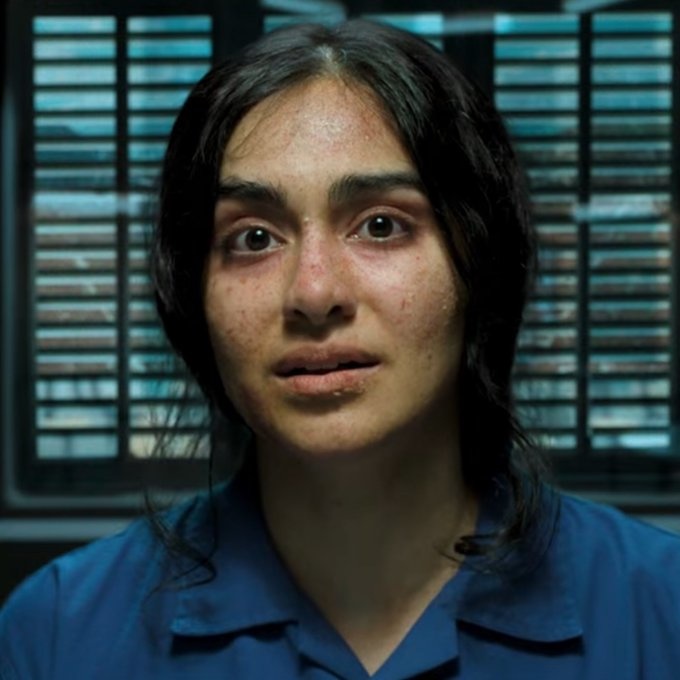 According to the claims of social media, this film is about the disappearance of thousands of girls from Kerala and they are forced to become terrorists of ISIS. But how much truth is there in these claims? Did 32,000 girls really go missing from one state in 10 years and the whole country remained unaware before the announcement of this film? Everyone wants the answer to this question whether it is just a film or something like this really happened.
The Kerala Story to release on May 5
There are different types of reports regarding this film. After going through the reports of many big media organizations, you may not be able to digest the disappearance of girls in such a large number, but you will not be able to deny that the issue raised in this film is quite true. is close. Releasing in theaters on May 5, 'The Kerala Story' is the story of Hindu and Christian girls in Kerala who were first trapped in love jihad and later sent to Iraq, Syria and Afghanistan to become ISIS terrorists.
The trailer of The Kerala Story begins with the story of a Hindu woman named Shalini Unnikrishnan. This character is played by Ada Sharma. Shalini is living with her four other friends. It is shown in the trailer how one of Adah's friends recruits ISIS and how she brainwashes other girls to convert to Islam. There is a lot more in the trailer which is disturbing people's mind.
He is not from BJP.#TheKeralaStory pic.twitter.com/4b5lmVODa9

— Kreately.in (@KreatelyMedia) April 26, 2023
Well let's talk about the real story of this film. In an interview with City Media in 2021, the film's director Sudipto Sen said that these figures of 32,000 missing girls from Kerala were not his. He arrived at the figure of 32,000 forced conversions of Hindu and Christian girls in Kerala based on his conversation with Oommen Chandy, the former chief minister of the state. According to Sen, Oommen Chandy had said that "about 2,800 to 3,200 girls are converting to Islam every year. In this way, in 10 years this number reached 32,000".
IN CINEMAS WORLDWIDE on 5th May.
Time to uncover the Hidden Truth, of the biggest Invisible Threat to our Daughters #TheKeralaStory releasing It is Time to #SaveOurDaughters.#VipulAmrutlalShah @sudiptoSENtlm @Aashin_A_Shah @sunshinepicture @adah_sharma @iyogitabihani… pic.twitter.com/WrzyIkpIG3

— Adah Sharma (@adah_sharma) April 24, 2023